Dunbar Beachfront Cottages – Kainalu, Molokai


Your own secluded beach awaits on the lush East end of Moloka'i.
Here, on the most Hawaiian island, the stress and worries of the modern world seem to wash away with each new tide.
Here is Hawai'i as it once was. Peaceful, relaxed and beautiful. The Hawai'i of 50 years ago.
Come!   Let the magic of the warm Pacific and this wonderful island soothe your soul.
Come!   Enjoy the serenity of Kainalu.
Each of our vacation homes is situated right at the water's edge and each has its own secluded beach. The 2 bedroom, one bath designs provide panoramic vistas of the islands of Maui, Lana'i and Kaho'olawe. Perfect vantage points for whale watching from December through April.
NOTICE:  While you may have heard that the Molokai Planning Commission has revoked the permits for all short-term rental houses as of December 31, 2020, the Dunbar Beachfront Cottages do not fall in this category. They are legal transient vacation rentals whose permits do not expire until 2030. So please rest assured that your reservations with us are secure.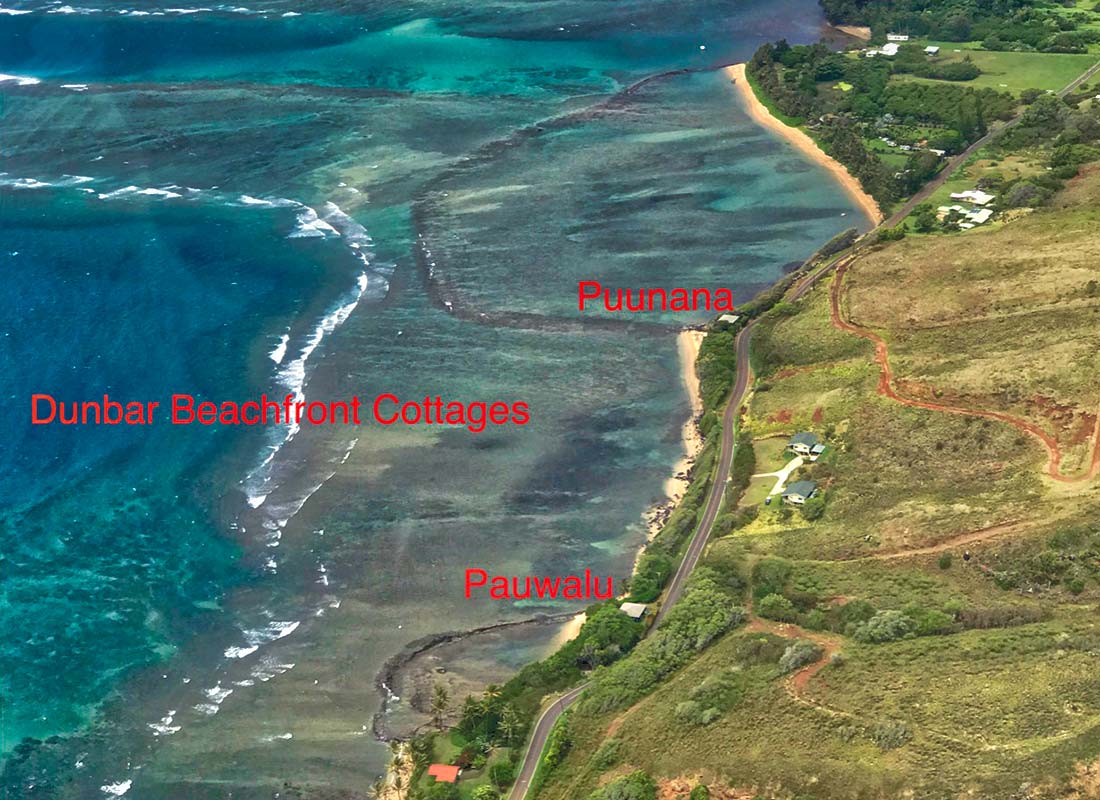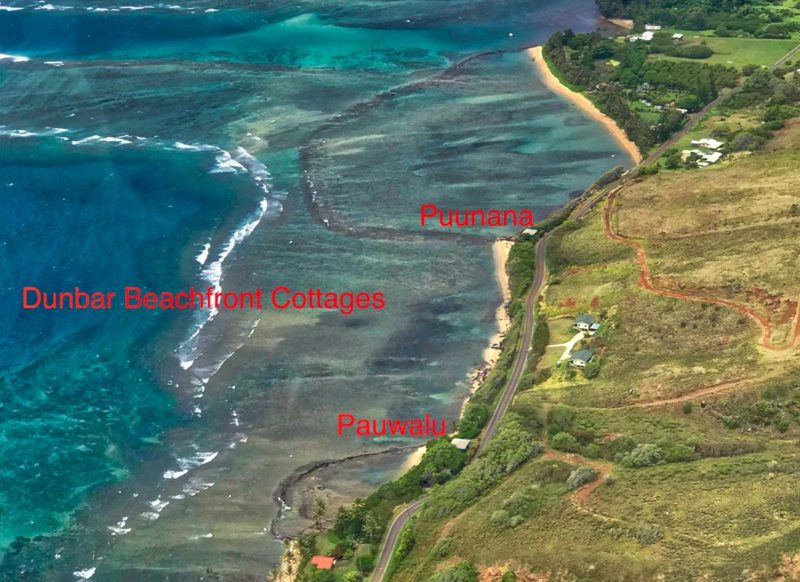 According To Frommer's
"This is one of the most peaceful, comfortable, and elegant properties on Molokai's East End, and the setting is simply stunning.   Each of these two green-and-white plantation-style cottages sits on its own secluded beach (good for swimming) — you'll feel like you're on your own private island."
Rated 3 stars of possible 3.   Frommer's Guide
More Molokai Info
For a wonderful tour of our beautiful island, be sure to see the Visit Molokai web site.